- US President Barack Obama made a moving speech about his wife, First Lady Michelle Obama, during his farewell address in Chicago on Tuesday, January 10
- Obama is set to leave office officially on January 20, when President-elect Donald Trump will be sworn in as the 45th president of the US
US President Barack Obama's love for his wife, First Lady Michelle Obama, seems to be growing stronger by the day.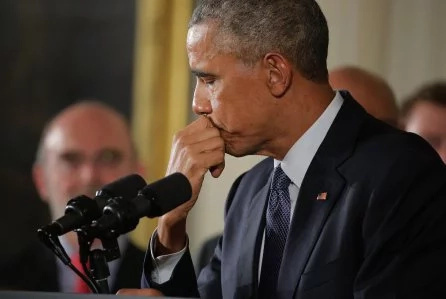 Even after 25 years together, the president got emotional when speaking about his wife.
Barack Obama shed tears in front of millions of people when talking about her during his farewell address in Chicago on Tuesday, January 10.
"Michelle Robinson, girl of the South Side, for the past 25 years, you've been not only my wife and mother of my children, you have been my best friend. You took on a role you didn't ask for and made it your own with grace and with grit and style and good humor," said Barack Obama.