​The Chairman of the apex body overseeing the affairs of all Christians in Nigeria, Christian Association of Nigeria (CAN, Enugu State) visited the founder of Ikechukwu Ezeugwu Foundation to appreciate and pray for him for the numerous humanitarian contributions through his Foundation.
The CAN Chairman, Enugu State Chapter Rev. Amb. Emmanuel Ositadinma Edeh JP, on behalf of the Christian Association of Nigeria, who also doubles as The Chairman of Enugu State Christian Pilgrim Welfare Board, thanked and prayed for Hon. Ikechukwu Ezeugwu.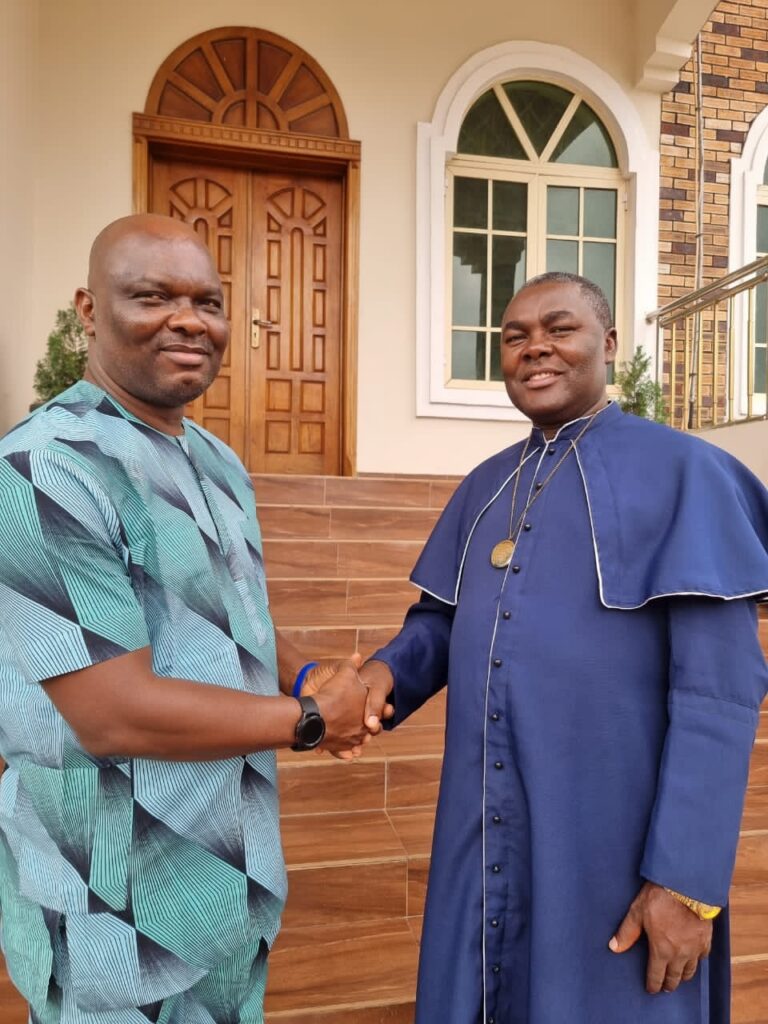 Rev Edeh while expressing his heartfelt gratitude towards the massive impact Ikechukwu Ezeugwu Foundation has made in Enugu State and beyond, stated thus "we were moved to come and identify with Hon. Ikechukwu Ezeugwu whom God has continued to use to effectively impact on the lives of people of the South East. Our duty as the apex body of Christ in Nigeria include but not limited to admonishing individuals who are not getting it right and pray for them, at the same time, we are also charged to appreciate, encourage and pray for the likes of Hon. Ikechukwu Ezeugwu who has genuinely continued to use his personal resources to empower families, groups, students and individuals through the instrumentality of his Foundation for over a period of 11 years and still counting, in line with biblical principles. The body of Christ will continue to partner with those who are serving God in different spheres of life, both in and outside the alter of God" Reverend Edeh concluded by calling Honourable Ezeugwu "A shining Star from the East!"
On his part, Hon Ezeugwu thanked the CAN Chairman and in his words, " thank you our dear Rev for this visit. I appreciate your coming inestimably and I thank you for your kind words and prayers ".